This season CHANEL is inviting us on a new olfactory adventure, named: Les Eaux de Chanel. A new line of fragrances that will take us on a journey at high speed. In the end, it's not the finish line that matters, but the journey itself. The fragrances are inspired by three of Gabrielle Chanel's favorite places: PARIS-DEAUVILLE, PARIS-BIARRITZ and PARIS-VENISE. Today I will be reviewing PARIS-DEAUVILLE and also share why this location was so important to Gabrielle.
CHANEL – LES EAUX PARIS – DEAUVILLE – 125 ML € 116,00
" More than the actual reality of the destination, I liked the idea urbanites make of it when they dream of a weekend away in the country. I wasn't striving to capture the Normandy countryside as it stands today, but rather the promise of a stroll through the tall grasses. " OLIVIER POLGE
Deauville is where it all began. In the spring of 1912, a seaside resort on the Normandy coast caught the attention of Gabrielle Chanel. Deauville was already the destination of choice for Parisians on the weekend and the ideal location to sell her first creations. A year later Gabrielle launched her first collection in her shop, a declaration of minimalism that would accompany the revolution that she was about to start. Her shop on rue Gontaut-Biron, a chic street in Deauville, featured clothing that borrowed from sailors, stripes, beige and jersey fabric: no tight corsets for Gabrielle, it was all about comfort. The shop closed in 1925, but Deauville remains enshrined in the heritage of the House.
Top notes: Basil, Orange, Bergamot, Lemon, Lime, Petitgrain
Heart notes: Jasmine, Rose, Green Notes
Base notes: Patchouli
Deauville opens as a fresh and green citrus scent, after this the fragrance gets a bit more flowery and you start to smell the rose and the jasmine. The patchouli in the dry down makes the entire fragrance very sophisticated and elegant at the same time. I would never have thought that I would like a green citrus perfume this much!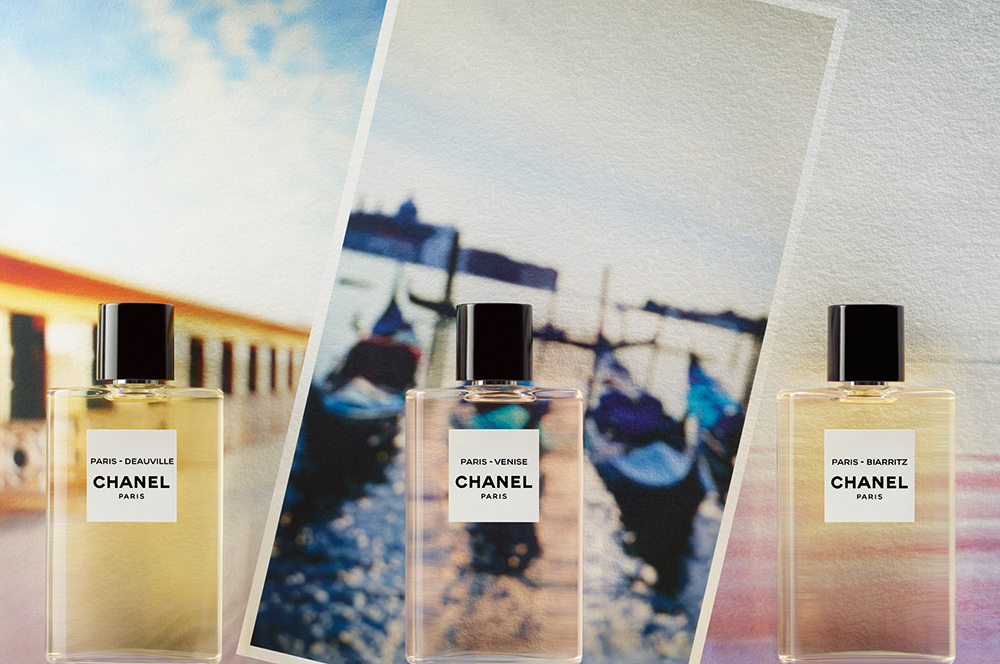 The Les Eaux de Chanel fragrances are now available on www.chanel.com and at selected CHANEL counters.