It's festive season, my favorite period of the year when it comes to the limited edition makeup collections. The new Les Ornaments de CHANEL: Holiday 2019 Makeup Collection is my favorite one, and is filled with exclusive creations, iconic shades and beautiful limited edition packaging.
Gabrielle Chanel adored the splendor and excess of baroque style. For the holiday makeup collection, Lucia Pica draws inspiration from this aesthetic. She dreams up festive, bold, brilliant and sophisticated makeup that, like a jewel, reveals a radiant-looking complexion and enhances your allure.
FACE
ÉCLAT MAGNÉTIQUE DE CHANEL
Every single year I'm looking forward to all the exclusive creations in the CHANEL Holiday Makeup Collections. This year we see a new illuminating face powder, which is embossed with an ornamental motif inspired by a vintage CHANEL button. The powder comes in one shade: metal peach, which is not too cold but not too warm either, it's an amazing shade to match every look. When you apply the highlighter it literally glides onto your skin. I have never used a CHANEL illuminating powder, that was this pigmented before. It gives you a gorgeous natural-looking glowy look with a beautiful silky finish.
EYES
LES 4 OMBRES
Just like the illuminating powder, the eyeshadows in this collection are also embossed with an ornmanetal motif inspired by a vintage CHANEL button. The exclusive Les 4 Ombres palette features four satin-finish shades in a range of earth tones to highlight, define and intensify. The eyeshadows are pigmented and blend extremly well on your eyelid. The pictures don't even do justice on how beautiful it looks once you apply it on your eyes. You can create many different looks this festive season with a versatile palette like this.
Ombre Première
Besides the Les 4 Ombres, you can also find find two shades of the Ombre Première in this collection: Grandeur and Pourpre Brun. I received Pourpe Brun, a gorgeous shade to use on your eyelid for a bolder look, like I did on the picture below. Or you can use it in your crease to make your look a bit more smokey.
LIPS
Rouge Allure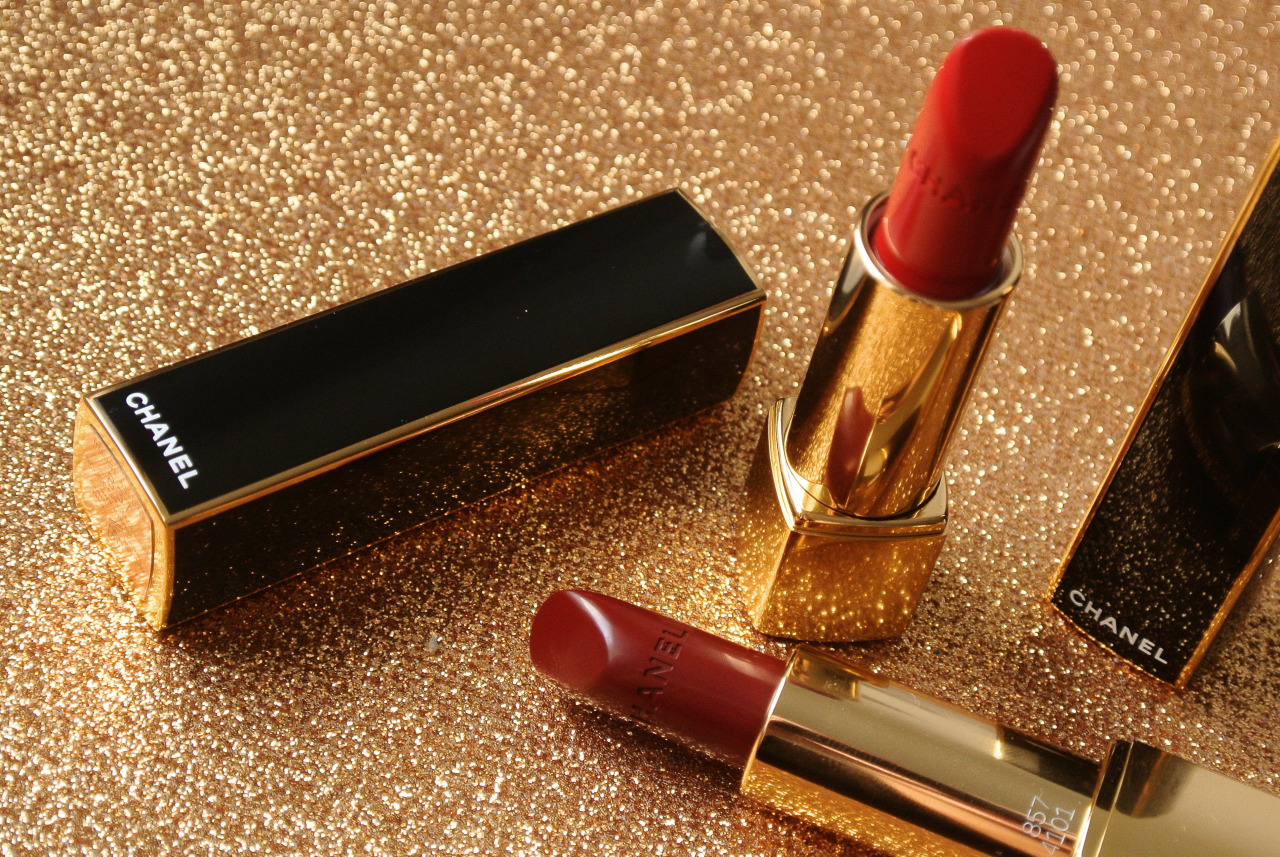 Another exclusive creation that is coming back this festive season is the Rouge Allure lipstick. The iconic satin lipstick features scintillating red shades is presented in a limited-edition black and golden case. Looking more luxurious than ever! A true musthave if you are just a CHANEL lover as I am.
CHANEL Rouge Allure – 837 Rouge Spectaculaire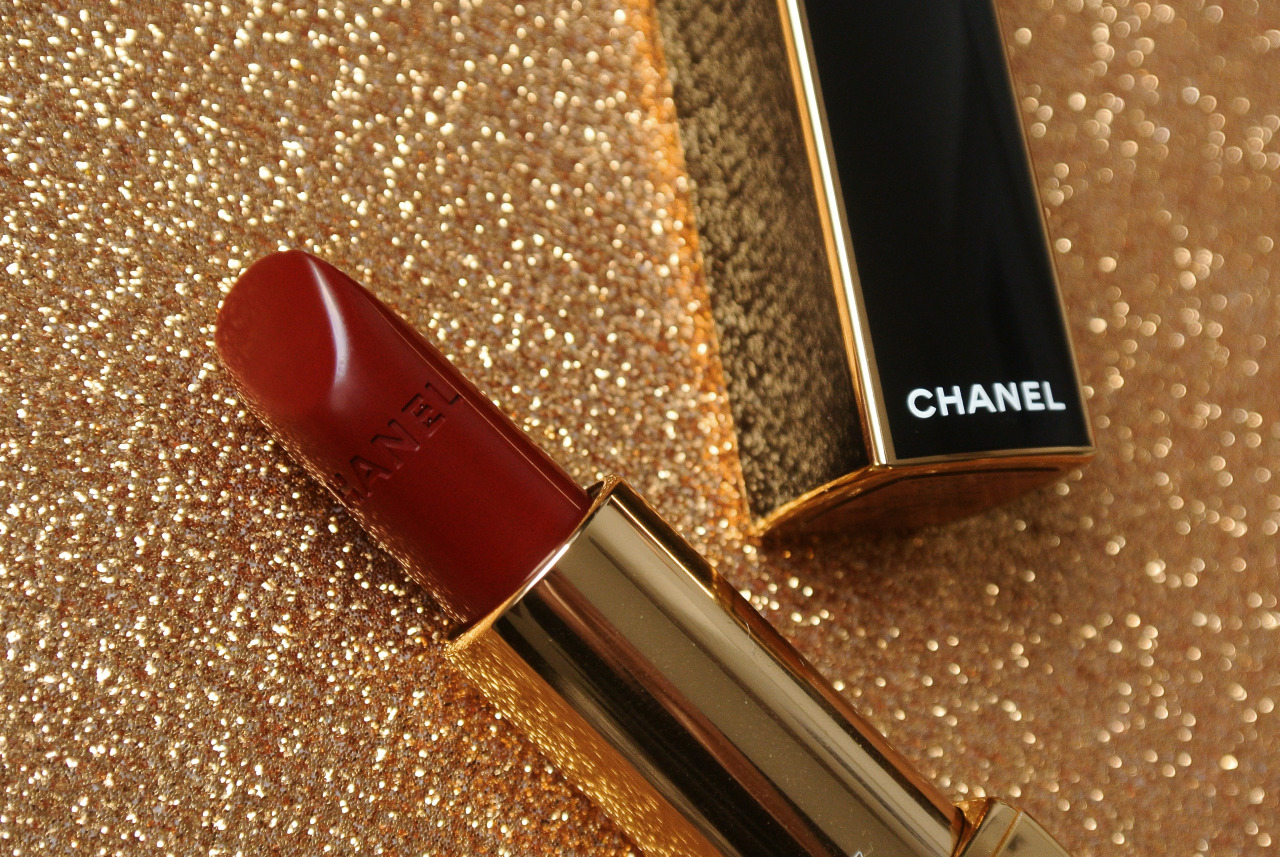 CHANEL Rouge Allure – 857 Rouge Noble 
NAILS
A festive season look is not completed without freshly painted nails. In this collection you will find two new limited edition shades of the Le Vernis: Richness and Deepness. Are you going for a classic red or for a dark green with a hint of shimmer?
CHANEL Le Vernis –  719 Richness
CHANEL Le Vernis –  715 Deepness
The CHANEL Holiday Makeup Collection 2019 is now available in stores and online