Back in 2014, I purchased my first Dior Backstage product, and until this year they have launched many new items in the collection. Last year I reviewed the Dior Backstage eye, lip, contour- and glow palette and their amazing Backstage foundation. Now they are coming out with new products such as this custom eye palette, which I will be reviewing today.
DIOR BACKSTAGE CUSTOM EYE PALETTE
The Custom Eye Palette is the Dior makeup artists' secret weapon to create an array of pro eye looks, from the most natural to the most sophisticated, thanks to its unique* gel that transforms eyeshadow textures into a precise liner.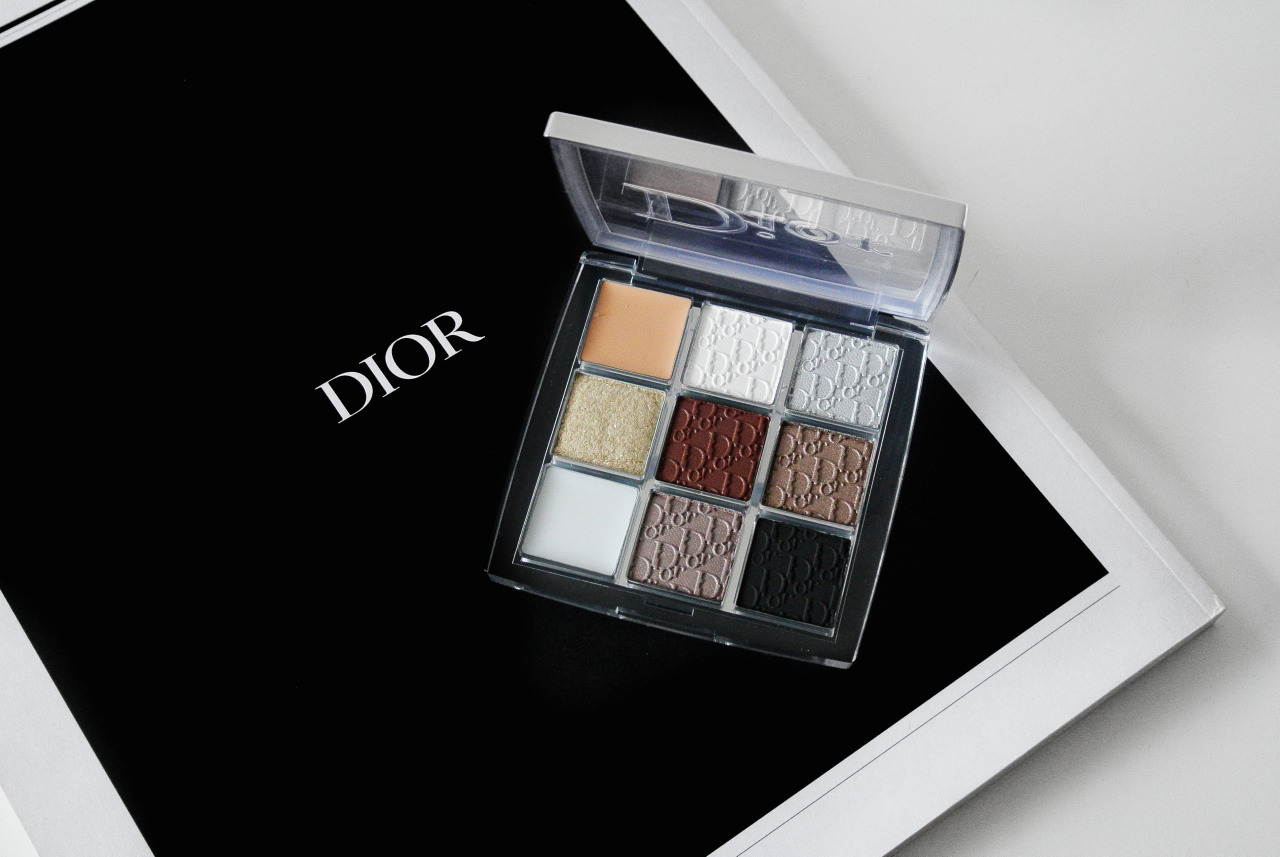 What makes the Dior Backstage Custom Eye Palette so different from their regular eye palettes? Besides 6 matte and shimmery shadows, it also contains an eye primer, a shadow-to-liner transforming gel and an ultra-metallic top coat. In this way you can create a more bold look by transforming an eyeshadow of your choice to an eyeliner. Or you can make a look more glamorous by applying the top coat over any other shade. The eye primer, will make the colors in every look intenser and will also make the shadows stick better.
I decided to go for a glamorous look for a night out, and started of by applying the primer on my entire eyelid. I already own the Dior Backstage eye primer in a fullsize packaging, so I knew straight away that I liked it. After that I applied the shimmery taupe shade (last row, second shade) ligthly on my lid and a bit against my lower lashline. Then I wanted to create some depth so I used the rusty shade (second row, second shade) in my crease. I also used this shade on the outer part of my lower lashline. To finish it off I applied the gold glitter top coat on my eye lid, on top of the taupe shadow.
Overall I can genuinely say that I love the Dior Backstage collection. I love the concept of the smaller palettes, which makes it so easy to carry it in your purse or when you are travelling. Every shade in this custom eye palette is a shade that I would use and you can use it for any occassion. From very neutral sophisticated to bold and glamorous looks! I also love that there is an eye primer included in the palette, since I often forget that step in my makeup routine and the gold top coat is also one of my favorites.
DIOR BACKSTAGE
Dior Backstage – Custom Eye Palette – € 51,-