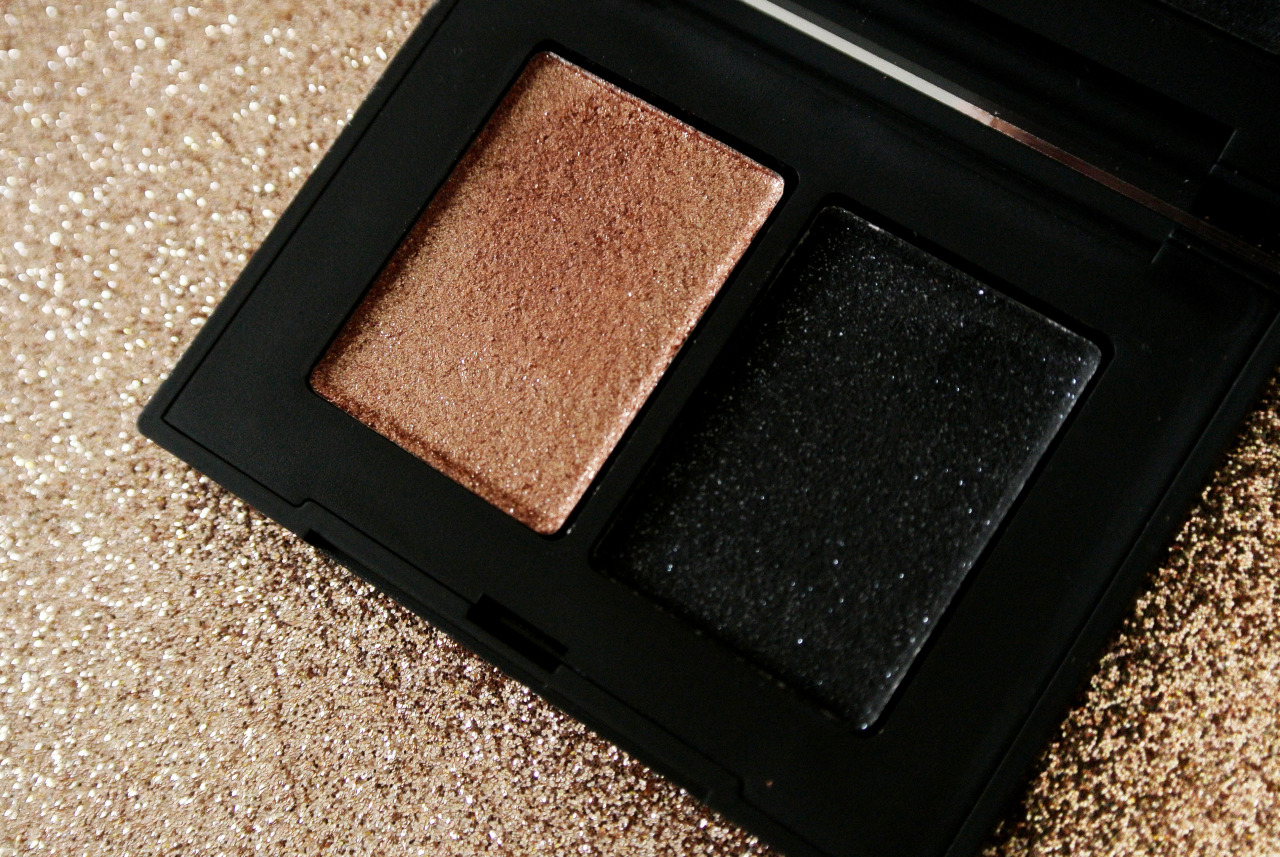 New Years Eve is the perfect time to go all out with your makeup look! But this can also be quite overwhelming, because the options are endless. To give you some inspiration, I'm showing you today my signature smokey eyelook for a night out or a special occasion with only 3 eyeshadows!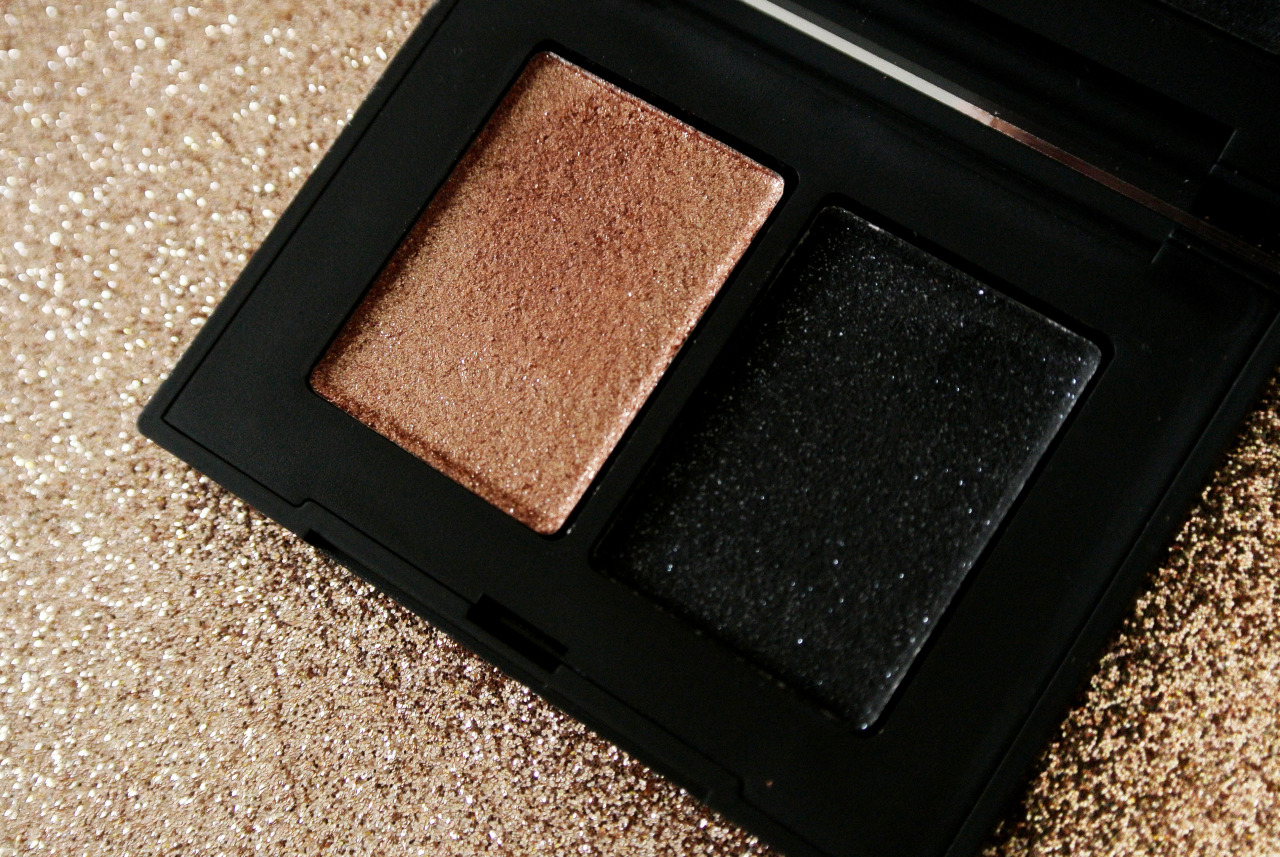 Creating a smokey eye with only 3 eyeshadows, might sound crazy, but is definitely possible. As long as you pick the right shades, with the right finishes, it can look just as good as any other smokey eye. For this look I will be using the NARS Single Eyeshadows with the shades Pattaya (glitter gold) and Night Breed (glitter black). You can only buy these shades seperatly (€22,- per shadow), but I put them together in a NARS Duo palette. These shades are my go-to for every partylook, they are incredibly pigmented and the glitter reflects beautiful during the day, but also the night.
Glitter Gold Smokey Eye
I started off by applying a medium warm toned eyeshadow with a matte finish in my crease, you can use any eyeshadow for it. I always do this to create some warmth and deepness to my eyes. Then I patted the shade Pattaya on 2/3 on my eyelid, make sure to really carefully apply the shadow so the glitter will stay in the right place. On the 1/3 outer part of my eyelid and in my corner crease I applied the shade Night Breed. I finished it off with a liquid liner and some lashes, and there you go, a simple but very sparkly smokey eye. Perfect for New Years Eve!