Eyes make the first impression: they need to reflect a woman's character and convey her nuances, to amplify her personality rather than mask it. That's why CHANEL came out with their new Eyes Collection. This collection consists of 3 classic eye products, and they all come in 4 different colour palettes. Last month I reviewed the shade range: Blurry Mauve and Green .today it's time to review Blurry Blue. 
CHANEL EYES COLLECTION
Inspired by the "blurry" effect, and based on the three pillars of CHANEL eye products, Lucia Pica has created four universal harmonies with a distinctive colour signature for all women, regardless of their level of makeup expertise. Each palette's elegant colour combinations can be endlessly mixed and layered, by varying and blending shades and finishes. The blurry effect creates a foolproof "second skin smoky" look.
CHANEL Les 4 Ombres 324 Blurry Blue
A lightly rosy grey; a matte blue grey; a taupe grey; an intense dusty blue
CHANEL Stylo Yeux Waterproof 946 Intense Teal
A duck blue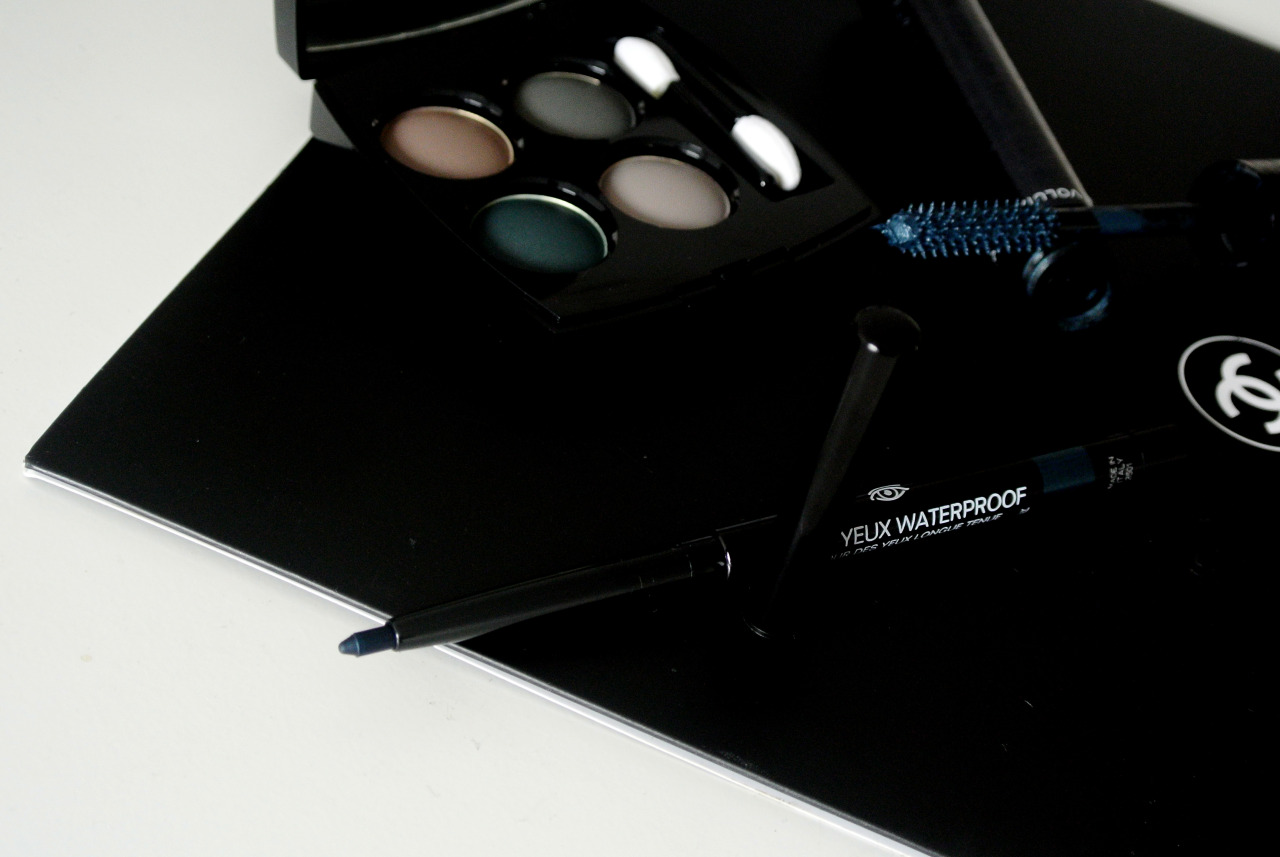 CHANEL Le Volume Révolution 37 Intense Teal
A sparkling green blue
Blue eye make-up might feel a bit like a throwback but even in 2020, it can make your eyes pop in a very elegant and sophisticated way. If you just want to add a touch of blue, try using the blue eyeliner or the blue mascara. You can also just apply it to your bottom lashes for an extra open look. If you wanna go all-out combine the mascara, liner with the eyeshadow palette. Just try to make the rest of your look neutral, so all the attention can go to the eyes!
CHANEL Eyes Collection 2019
CHANEL Les 4 Ombres – Blurry Blue – € 54,-
CHANEL Le Volume Révolution – Intense Teal – € 36,-
CHANEL Stylo Yeux Waterproof – Intense Teal – € 27,-
Now available in stores and online