For the inspiration for the CHANEL Spring Summer 2020 collection, the CHANEL Global Creative Makeup and Color Designer took a photographic trip to the center of the ancient desert. This resulted in a beautiful collection filled with soft colors to bring subtle emotion to the face – mysterious, mauve intensity to the eyes, planes of warm light on the high cheeks and red-hot desert heat on the lips.

"I was looking for something poetic, like a memory – a natural filter that makes everything look dreamier." Lucia Pica
 DESERT DREAM is characterized by peachy rose tones, cool browns and the romantic undercurrents of mauve, whose shimmering, at times metallic textures echo the desert's hidden treasures.
THE FACE
Exclusive Creation – Éclat du Désert 
Baume Essentiel – Golden Light
We are starting this review with one of the eyecatchers of the collection: ÉCLAT DU DÉSERT features the distinctive contours of the desert's famous sand dunes. It's a pink-beige highlighter, which will give you a sun-kissed look in a subtle way but still impressive way. If you like an even more glowy look you can try the BAUME ESSENTIEL in Golden Light. Apply it on the areas of the face where the sun strikes first. You can also apply the BAUME ESSENTIEL on your eyelids and lips too!
THE EYES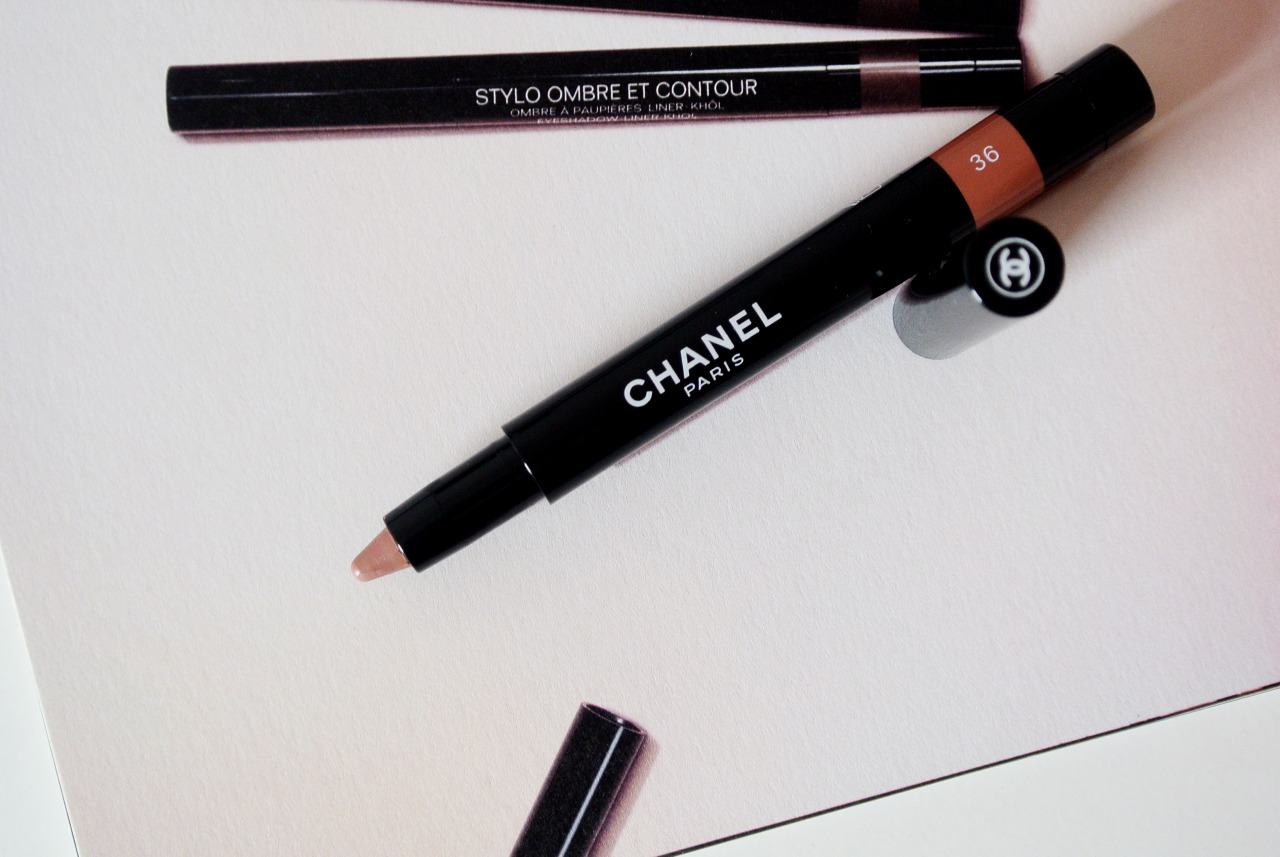 Les 4 Ombres – Warm Memories
Since this collection is primarily about the mauvy shades, I was afraid it could look a bit too cool toned on my skin. But I was very glad that Lucia Pica still added so much warmth to it as well since the desert floor's muted colors offer many different options for the eyes. The rich pink hues of the LES 4 OMBRES – Warm Memories may exude romance and stillness but these are powerful tones that only grow stronger with layering. It's one of the most pigmented eyeshadow palettes that I have tried from CHANEL. The eyeshadows almost feel creamy when you are applying them and they blend incredibly well!
Les 4 Ombres – Warm Memories
Ombre Première Laque – Rising sun
Something new that first caught my attention in this collection is the OMBRE PREMIÈRE LACQUE: a longwear liquid eyeshadow that promises to stay up to 8 hours. What is interesting about this product is that you can have 2 completly different results if you apply it in different ways. You can layer it directly on your eyelid for an extremly pigmented look, or you can blend it in with your finger and it will transform into a highlighter. I received the shade Rising Sun and thought it would be perfect to add in my look that I already created with the eyeshadow palette. Pictures don't do justice when it comes to this eyelook which I created with all the eye products in this collection. Definitely try out these new shades at the CHANEL counter!
THE LIPS
Rouge Allure – Rouge Brûlant
Rouge Allure Velvet Extreme – Endless
The desert's extreme, hallucinogenic heat is captured in two lip color textures. Rouge Brûlant is a vivid, orange pink, where Endless has a warm, rosewood tone. Two completly different finishes and colors, but still equally beautiful. Tip: try layering both of the lipsticks together for an extra contrast of color and texture.
THE NAILS
Le Vernis – Daydream: a mauve beige
Le Vernis – Mirage: a milky mauve
To balance out the heady heat and dazzling lights in this powerful collection, the nail colors Daydream and Mirage offer stabilizing depth and emotion. Since I received the collection, I only have been wearing these two colors on my nails and I already received many compliments on them. A true musthave!
CHANEL Spring/Summer 2020: Desert Dream is now available in stores & online